Princess Cruises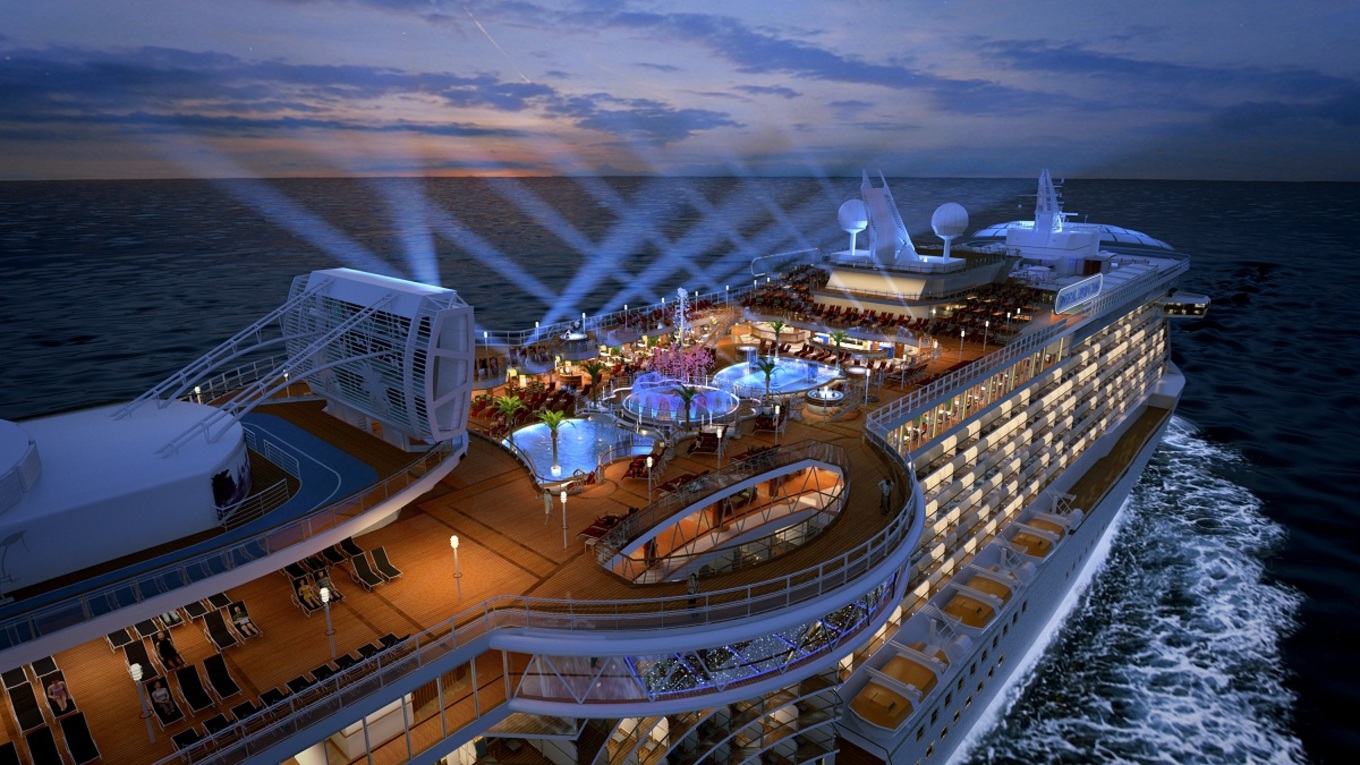 Founded in 1965, Princess Cruises rose to fame in 1977, when their ship, Pacific Princess, became the star of hit American TV show, 'The Love Boat'. The programme introduced the idea of cruising as a holiday to the world and helped create a dramatic boom in popularity in cruising holidays and, in particular, Princess Cruises.
Today they pride themselves on their illustrious past, exceptional customer service and in leading innovation in the cruise industry; from the first affordable balcony cabins to the introduction of 'Anytime Dining.'
With 18 ships in her fleet, split into 3 size categories, Princess are one of the biggest cruise operators in the world. With 150 different itineraries to all seven continents, they call at more than 300 different ports around the world, making them one of the best-known names in cruising.
Why Cruise with Princess Cruises?
Warm, welcoming service
Just unpack and let them handle the rest. That's their goal as The Consummate Host — to make guests feel content and comfortable starting the minute they set foot on-board.
The best itineraries
As cruise destination experts, their experience and meticulous planning have earned them "Best Itineraries" by Cruise Critic and Recommend Magazine. Cruise with them and guests can be sure to experience the best of each region they visit, no matter which of the over 100 itineraries to more than 300 ports they choose.
A relaxed, rejuvenating retreat at sea
The primary goal is for guests to come back feeling brand new. That's why passengers will find every detail — from the friendly stateroom steward who greets them by name to the comfortably elegant venues that range from lively to intimate — is designed with passenger relaxation in mind.
Delicious, fresh food
Princess Cruises take dining seriously because they know how important it is to guests' cruise experience. Every sauce is made from scratch, breads and pastries are baked fresh throughout the day, and the chefs use local products to create dishes inspired by the region passengers are visiting.
Exclusive amenities
Only on Princess can guests enjoy evenings spent watching Movies Under the Stars, with complimentary blankets and popcorn. Meet friends for a small bite, wine by the glass and enjoy street performer-style entertainment in the Piazza. Or spend a few hours of tranquillity in The Sanctuary — a retreat just for adults where guests can enjoy a massage, signature drinks and snacks or the spectacular sea views from their plush lounge chair.
Stretch your vacation dollars
Compared to a land vacation, a cruise with Princess provides a great value for your vacation dollars. Passenger fares not only include the comfortable accommodations of their well-appointed stateroom, but also many of the fresh dining options, dazzling entertainment and access to our health and wellness facilities.
The experts love them
They've been sailing for more than 40 years, and their officers and crew are intimately familiar with the ports guests will visit. But don't just take their word for it — they're continually being honoured by the industry for their carefully planned itineraries, their spectacular ships, and the way they make everyone, of every age, feel relaxed and happy when guests are with them.
Location
Dawn Princess
Based in Australia year-round and using only Australian currency onboard
Loading ...
Caribbean Princess
First launched in 2004, Caribbean Princess is an impressive resort ship, carrying over 3,000 passengers
Loading ...
Diamond Princess
One of only two Princess Cruises cruise ships built in Japan
Loading ...
Star Princess
Packed full of the latest innovative features, Star Princess truly is a destination in her own right
Loading ...
Sea Princess
Sail to fascinating destinations all over the world with Sea Princess
Loading ...
Grand Princess
Packed full of the latest innovative features, Grand Princess visits some of the most impressive locations in the world
Loading ...
Sun Princess
Launched in 1995, Sun Princess offers a unique and innovative cruise experience
Loading ...
Ocean Princess
As one of Princess Cruises smaller ships, Ocean Princess is ideally suited to visiting smaller, out of the way ports
Loading ...
Emerald Princess
Launched in 2007, Emerald Princess is one of the largest ships in the Princess fleet
Loading ...
Sapphire Princess
Built in 2004, the impressive Sapphire Princess offers a unique and innovative cruise experience
Loading ...
Pacific Princess
As one of Princess Cruises smaller ships, Pacific Princess provides an intimate onboard experience
Loading ...
Golden Princess
Refurbished in 2012, Golden Princess provides a truly relaxing and tranquil retreat at sea
Loading ...
Royal Princess
Taking her maiden voyage in June 2013, Royal Princess offers a host of new features
Loading ...
Crown Princess
Spacious decks, comfortable public spaces and nearly 900 balcony cabins
Loading ...
Regal Princess
New for 2014, Regal Princess has been designed around the needs of the modern traveler
Loading ...
Island Princess
Island Princess was built to the maximum size a cruise ship can be to sail through the Panama Canal
Loading ...
Ruby Princess
Ruby Princess sails to some of the world's most breathtaking destinations
Loading ...
Coral Princess
One of just two cruise ships in the Princess fleet specially built to sail through the Panama Canal
Loading ...
Bayou Cafe Sample Menu
Crown Grill Sample Menu
Sabatini Sample Menu

With cruises leaving from ports all across the UK, it couldn't be easier to join a Princess voyage. Find out about some of the UK ports by clicking below.